Academy License Center (ALC) Contractors School offers home study courses for all applicants who are interested in learning the information they will be asked to successfully pass their California State Exams.
ALC opened its online 'doors' in 1998 becoming one of the first Contractor Schools to offer educational courses and services available for purchase on the internet.  The internet has changed a lot since then, but our friendly people-oriented service has not.  Our founder is an experienced leader and innovator in small business, and started helping Los Angeles area contractors get licensed in 1980 by directing one of the leading contractors schools in Rosemead, CA.  Through vision and execution, ALC's pioneering efforts have contributed to the growth and success of the educational services industry- but more importantly, we have enabled the growth and success of our students!
How we've changed over the years: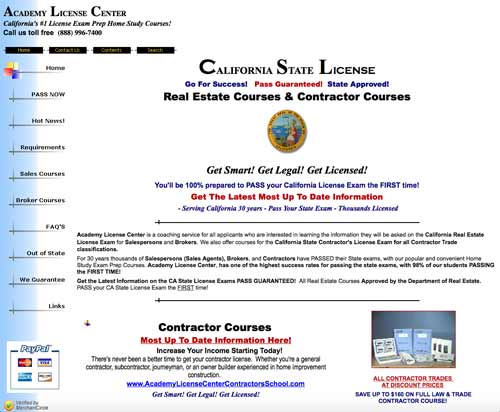 2003
Back when you could order your course on VHS, cassette, CD, or one of our shiny new DVDs.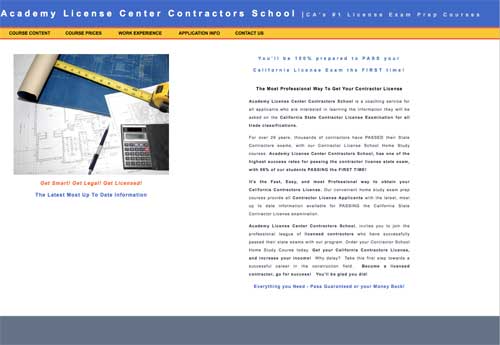 2008
One of our many web updates.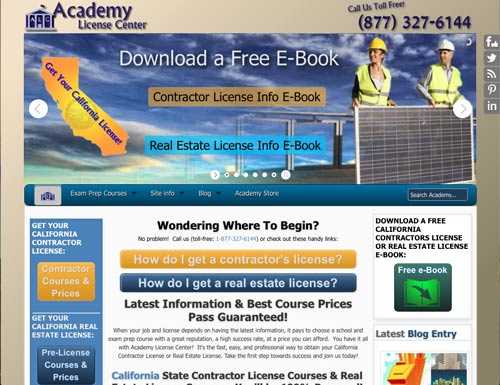 2012
We changed from academylicensecenter.com to acadctr.com and revised the site.
We've been online for:
… that's before PayPal and Wikipedia were founded.